OUR NEXT EVENT IS ON:
HELLO, DESTINATION IRENE
Around the Farm
Nestled in the historical village of Irene lies the Irene Farm and African Pride Irene Country Lodge, Autograph Collection®. A fabulous escape from the hustle and bustle of city life, one can expect to find luxury accommodation, dining, relaxation, beauty and so much more in this haven of peace and tranquillity.
From the moment you drive down the long and winding oak-lined lane leading to African Pride Irene Country Lodge, Autograph Collection®, you feel like you've entered the countryside. Boasting 123 spacious luxurious rooms, the stylish River Bar, state of the art Conferencing, fine dining in The Meadow Green Restaurant and the award-winning Camdeboo Day Spa, a visit here is always a must.
With the most beautiful view of the famous Highveld sunset, The River Bar is the perfect spot to enjoy a drink at the end of a long day. A cocktail in hand coupled with something off the relaxed menu options from easy lunches to light evening meals, makes this the perfect spot to catch up with an old friend or meet up with your better half.
For corporates looking to book conferencing with options, it's the perfect place for delegates to feel inspired. Taylor-made functions, weddings, celebrations and conferencing are arranged with professionalism and precision with expert staff on hand to cater to your every need.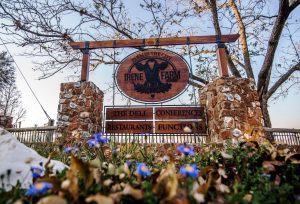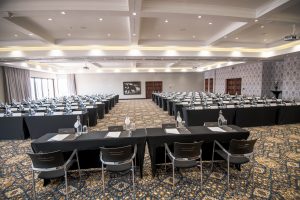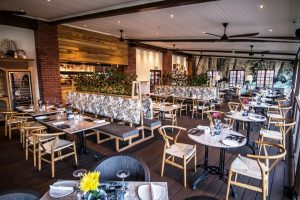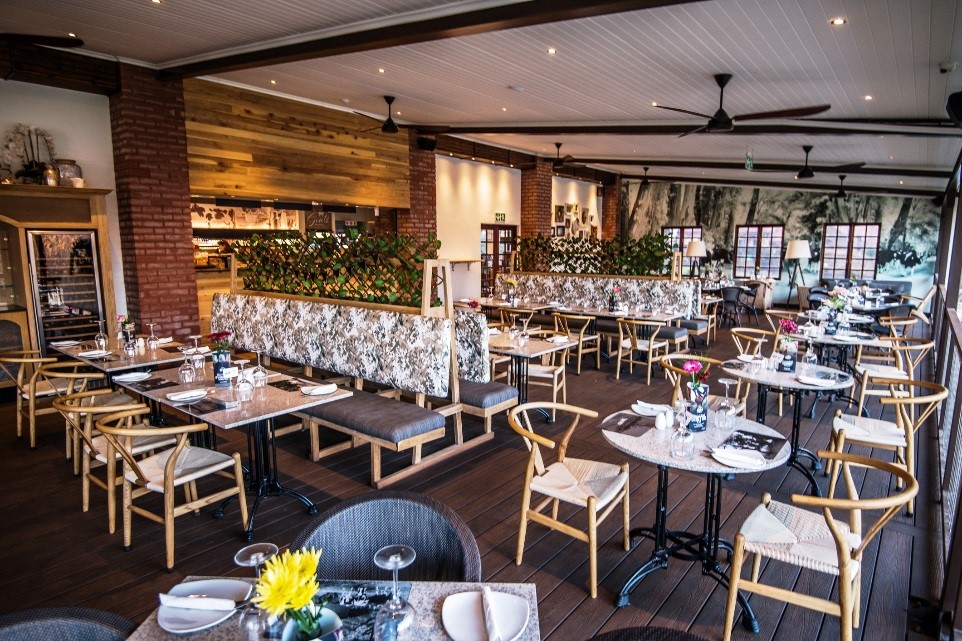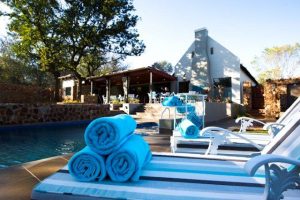 Known for its romantic, luxurious feel, the Meadow Green Restaurant is a fine dining experience like no other. With an array of menu options as well as buffet style selections, one can also enjoy live station cooking where the chefs prepare your meal in front of you to your liking.
Camdeboo Day Spa caters to all guests over the age of 16 years old. Aptly named after the White Stinkwood trees that populate the area, it's an oasis where the main focus is to relax and revive the senses. A range of treatments on offer will help you experience rejuvenation and health through all that nature has to offer with a twist of modern sophistication and luxury.
Peaceful spots abound on the grounds of African Pride Irene Country Lodge, Autograph Collection® and there is no better way to appreciate its beauty than a picnic under the Oak trees. The friendly staff are always eager to pack a picnic basket filled with delicious snacks together with a blanket and of course, a bottle of wine (or any beverage you would prefer) whilst you find the perfect spot to indulge.
A picturesque lake paints the perfect view from all angles of African Pride Irene Country Lodge, Autograph Collection® and the bird life agrees! Armed with a birding list compiled by one of the locals, a guided stroll around the lake will give you more insight into our feathered friends and why they've chosen our haven of peace and tranquillity to nest.
Situated just across the road with an underground access tunnel connecting the two properties, Irene Farm is arguably one of the most famous landmarks of this area. With so much to see and do, you could find yourself spending more time than expected on this working dairy farm. From calves to pat, to taking a walk around 'Swan Lake' where resident swans put on a beautiful display worthy of many a background picture, to cows grazing in the fields, bunnies hopping through the grass and monkeys hanging out in tall trees, this truly is a farm in the city where you can escape to the simple life!
The Barn Restaurant set in the beautiful grounds is perfect for a weekend family get-together. The kids are kept busy running around and playing on the jungle gyms whilst adults can relax feasting on scrumptious meals and sipping on cold drinks! Actually, it's ideal for breakfast or lunch (or both!). Popular for weekend buffets, it also offers conference, function and wedding venues with seating for up to 220 guests.
Renowned for its Certified Raw Milk, Irene Farm proudly supplies customers through The Deli shop at the entrance to the farm. Stocked with all sorts of homemade delicacies as well as a selection of take-away meals and snacks, this buzzing farm-style shop is a treat.

The Deck Restaurant offers a select menu of tantalising meals all adding to the bistro-style atmosphere. Overlooking the farm in all its beauty, it's the ideal place for a relaxing break whether it be breakfast, lunch or just a cup of tea.
If you're visiting on a weekend when the Irene Village Market is on, it's a must-do activity. Bustling with hand-made crafty items as well as a fabulous food and drinks section, this is always on top of the 'to-do' list when visiting Irene.
For those who love a good game of golf, there are two local courses within close proximity to the Lodge both of which offer a challenging round. For the more adventurous, Paintball at Smuts House is a fun option for the whole family to enjoy. Acrobranching at The Big Red Barn is another popular action packed option together with mountain biking, laser tag, go-karts and clay pigeon shooting all within close proximity.
Of course, being in Africa, the Rietvlei Nature Reserve is just around the corner offering fantastic wildlife sightings and a true bush experience.
So you see, a visit to Destination Irene is an adventure in itself. A weekend getaway or the ideal spot for a conference where your delegates will feel like they're in the countryside, there is so much more to this quaint little village.
And the locals are always pleased to welcome you – Hello, Destination Irene.
Details:
http://www.irenecountrylodge.co.za/
012-667-6464
or
012-667-4822
What to do while visiting us?