Moootastic family fun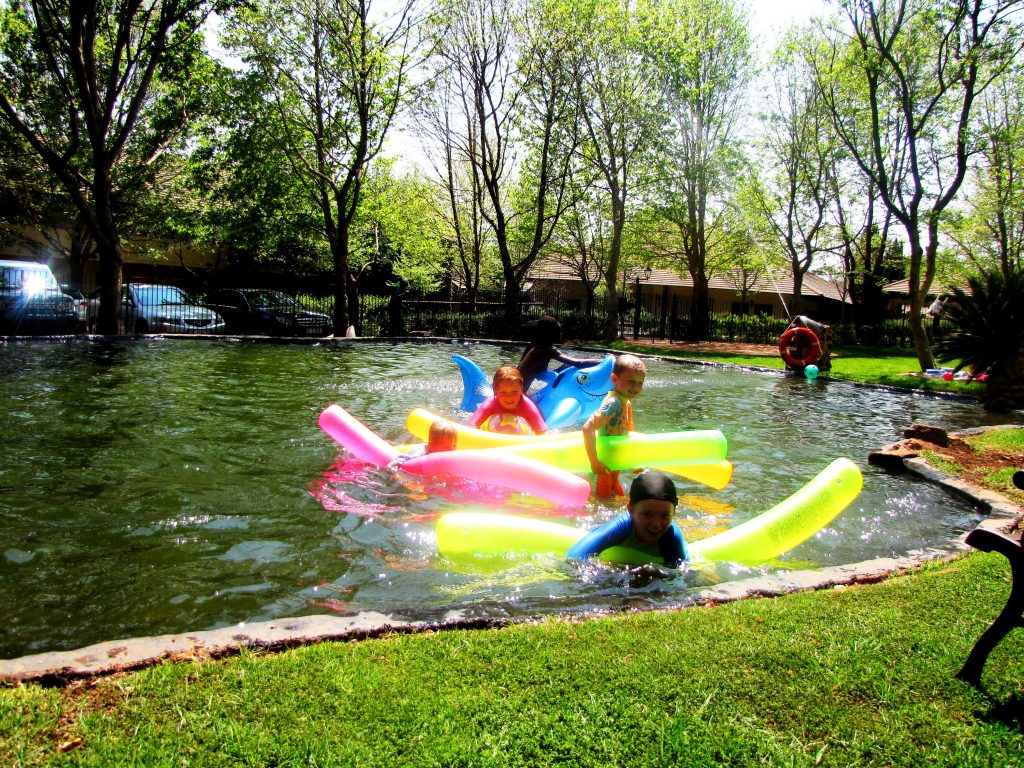 Upon returning from a two week business trip to the fairest Cape (where he was in charge of researching some exciting developments that Farmer van der Byl has in stall in the near future), Bill decided that some quality family time was much needed. He thought it the ideal opportunity to book us the Family Fun package at African Pride Irene Country Lodge, not only so that the calves could experience staying in a hotel but also so that we could enjoy experiencing the luxury of all that the Lodge has to offer.
Needless to say, we arrived for check in early Friday afternoon with three super excited calves in tow…
After been ushered to our inter-leading rooms and once the calves had sussed out every corner of their accommodation for the night, we opened up the patio doors to a lush, green, gorgeous view. Within two minutes our youngest was over at the kiddies play area where he made new friends, enjoyed the jumping castle and played soccer for the afternoon. Our other two calves made themselves comfy in bed and read the afternoon away.
Bill and I simply sat on our patio and took in every bit of peace and tranquillity that we could. A snack platter and some refreshing sundowners meant that we finally had some time to catch up whilst the calves were as happy as little pigs in mud!
In the late afternoon a typical Highveld thunderstorm rolled in and although we all had to come back indoors, it was a mooovelous sight to see. The colours of the sky with loud thunder and glorious rain was wonderful to watch from our beautifully decorated rooms.
Delectable dinner 
That evening we headed off for dinner in the Meadow Green Restaurant where our calves were spoilt with delicious milkshakes and the best spaghetti bolognaise ever! Bill and I enjoyed the buffet – variety and melt in your mouth deliciousness was the order of the day.
On the walk back to our rooms that evening the calves commented on how much they loved staying at the Lodge and Bill was pleased that he had made the right choice.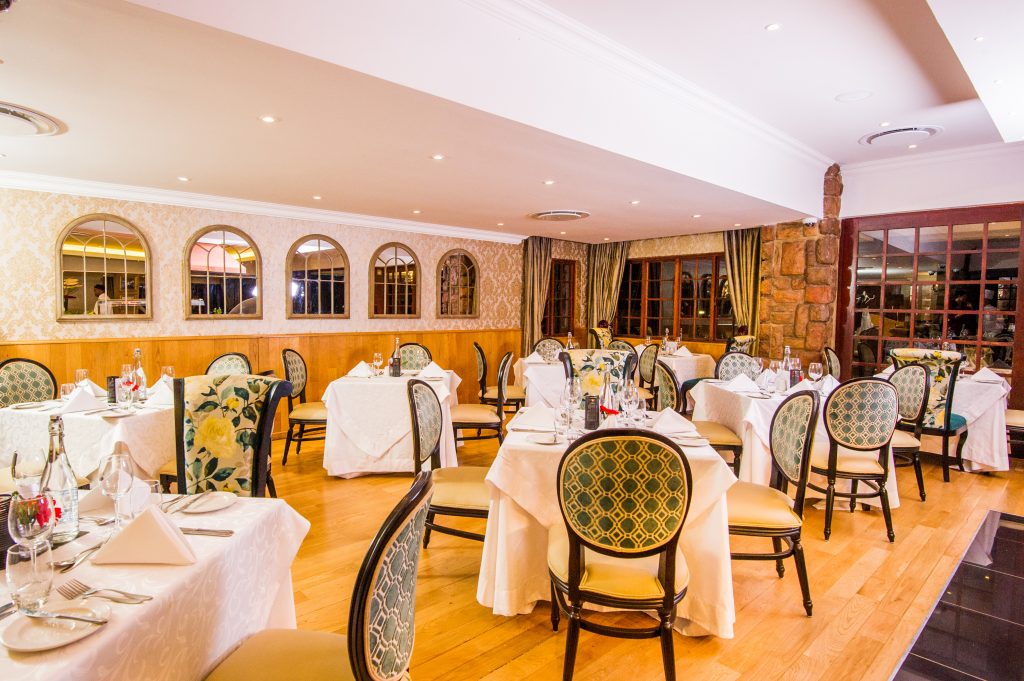 After a restful night's sleep we awoke to yet another beautiful day. I noticed the calves' eyes doubling in size when they saw what was on offer at the breakfast buffet and this was one morning that I didn't put my hoof down insisting that it was a healthy one! Pancakes, pastries, fresh muffins and croissants – need I say more! We all ate to our hearts content and the best part was, I didn't have to deal with hungry tummies till dinner time that day!
Before departing, we were sure to do a little more exploring and we enjoyed a game of identifying the abundant birdlife on the lake.
Our Family Fun getaway was worth every minute spent with my gorgeous brood in what is most certainly, my most favourite Destination Irene place to stay.
Till Next Week,
The Dairy Cow