The Coffee Club
All too often us moms are so busy running around that we don't have time to catch up with each other. Between school drop off and afternoon sports, we mooo ''Hello'' in passing, meaning to ask more in-depth questions about one another's lives but never getting the chance to do so.
Last week I decided that I'd had enough! Not only was I itching to know how all the calves were getting on in school but I was feeling the need for a good old natter! So my eldest calf helped me set up a Whatsapp group, named 'The coffee club' and before I knew it, we had added all the moms nearest and dearest to my heart. The moms I've built friendships with through our calves and the ones who are pretty much in the same head space as I am.
I decided that the most ideal spot to meet would be The Deck Restaurant at Irene Farm. Not only could we get an excellent coffee but for those that hadn't had a chance to grab a bite to eat before rushing out the door (which is usually the case), there are great choices of breakfasts, lighter meals and treats.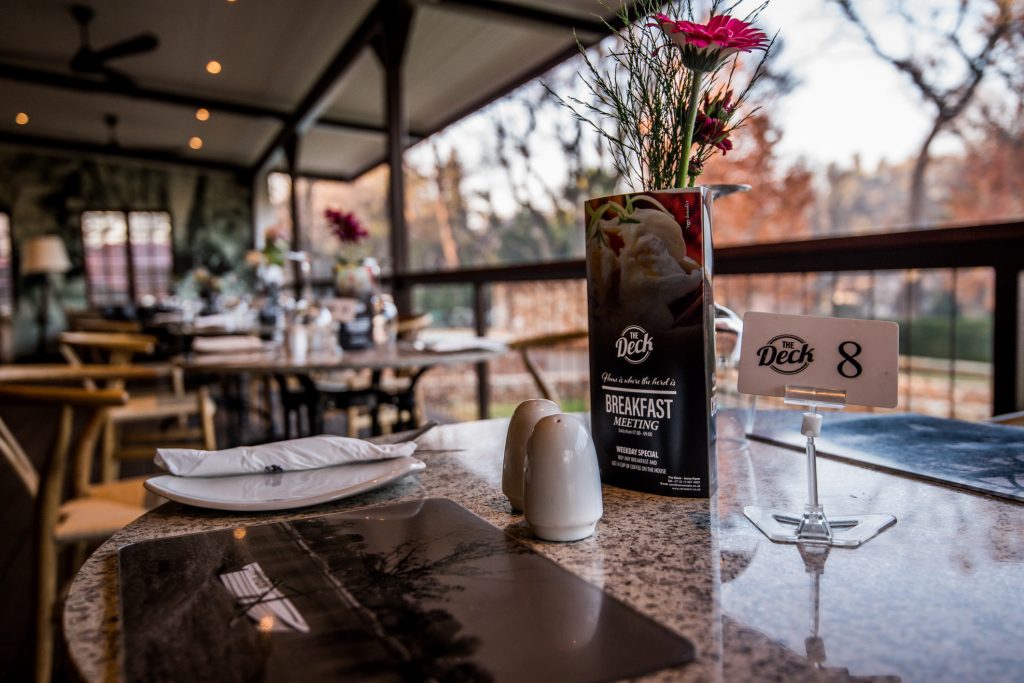 Time for coffee
With the date and a 9am meeting time set, I found myself gleefully shipping the calves off to school that day, looking forward to my morning ahead.
As we were seated at The Deck Restaurant, our friendly waitress welcomed us and took our drinks order. The promise of perfectly made cappuccinos, lattes and teas had all of us chatting with excitement. The conversation went from jovial natter about the calves and their latest antics to a more serious tone of school reports and upcoming exams but all in all, we enjoyed a morning of good old catch up.
This slideshow requires JavaScript.
At some point we decided that we were a little hungry and so orders of decadence were placed – a cheats breakfast whilst the bulls weren't around! And if we are going to cheat, then we will do it properly! Yummy waffles dripping with syrup were the ultimate indulgence whilst others chose savoury scones (spinach, cheese and sweetcorn). Some of the moms opted for traditional scones which they thoroughly enjoyed with jam, cheese and Irene Farm's famous cream and then there were those who happily welcomed a farmhouse breakfast.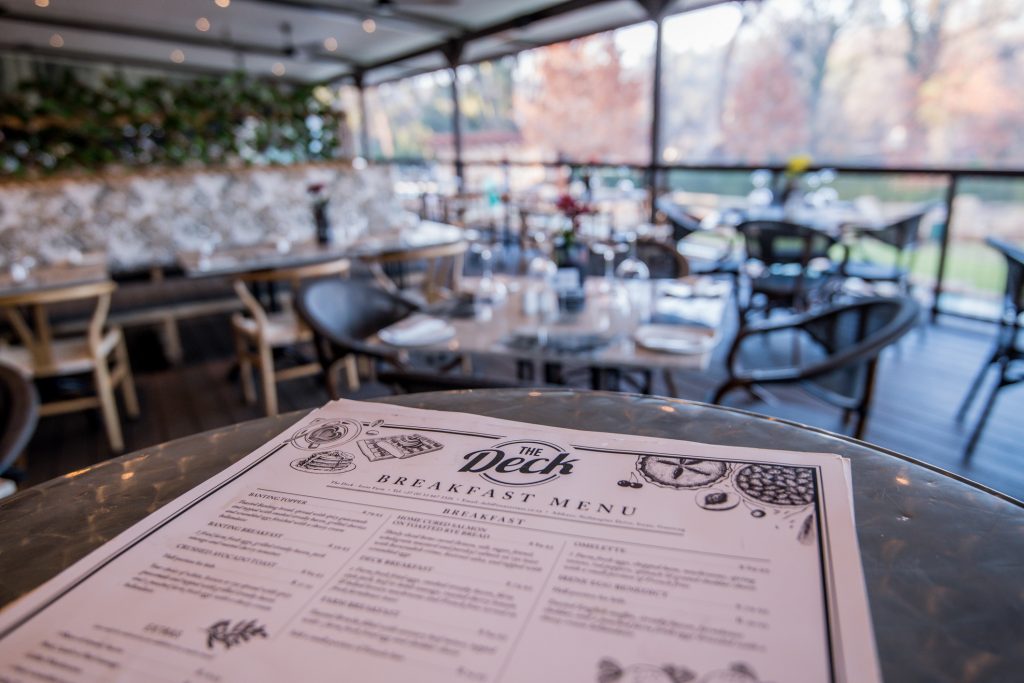 Before we knew it half the morning had gone and we all had to get going. A few of us used the opportunity to grab some essentials and luxuries from The Deli before heading off for the afternoon rush.
I'm determined to make this a regular get-together – us mom's need a good catch up over a fabulous coffee at least once a month.
Suffice to say, The Coffee Club's next date is already diarised and we are all in agreement that The Deck Restaurant will continue to be our meeting spot. I, for one, am looking forward to becoming a regular there…