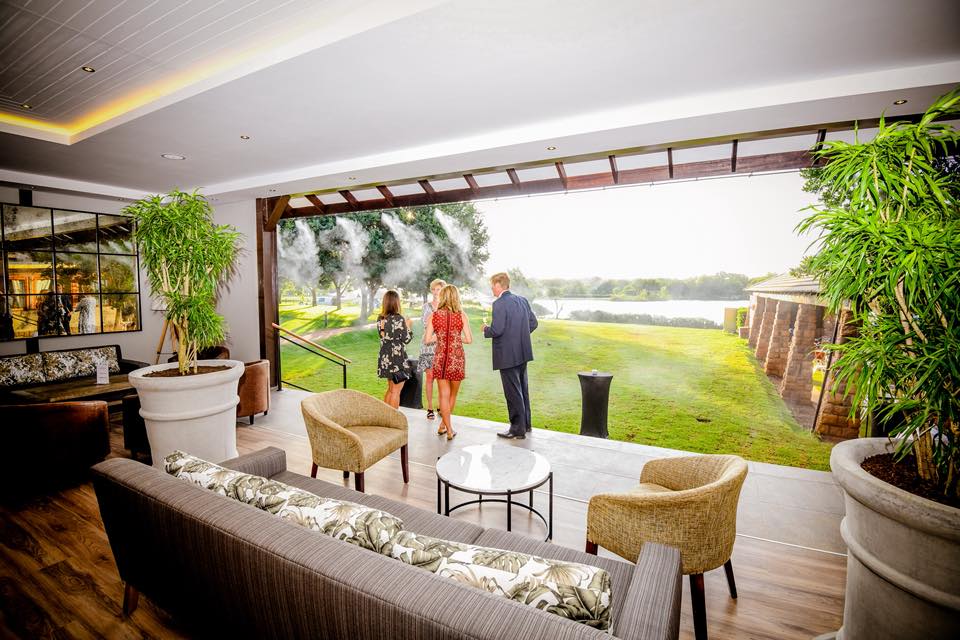 Picture a place of serenity, beauty, relaxation and… the most amooozing cocktails! A no under 18's place where the lounge-style décor lends itself to beautiful sunsets and classy vibes. Bill and I treated ourselves to a date night – The River Bar at African Pride Irene Country Lodge – and it didn't disappoint!
Recently added to the list of many fabulous offerings at African Pride Irene Country Lodge, The River Bar provides sensational sunset views over the lake with an interesting cocktail menu and tapa style food.
Bill and I were fortunate enough to arrive just as the day was ending. We were ushered to small area where we relaxed in comfy chairs and had a world class view of the sun setting. As the local birdlife made their last rounds of finding worms in the manicured lawns before setting off to their nests for the night, we chose some rather interesting drinks to sip on whilst taking in our surroundings.
This slideshow requires JavaScript.
A traditional Dry Martini was Bill's choice and mine was an Irene Dream, Mixologist Creation. I was really intrigued with all the variations being served around us including River Edge Crunch's, Vanilla Mojito's and Nellmapius Tea's. If we had the capacity to drink endless amounts of alcohol I think Bill and I would have tried just about every cocktail on the menu – all the more excuse to return soon to taste some more!
Realising that our lunch wasn't going to quite see us through the evening (and seeing as though it was a date night) we were pleasantly surprised to find that we could order from the bar menu which meant we could enjoy the atmosphere till well into the night.
From bar bites to modern tapas, seafood and a few sharing options, we ordered the Sundowner Selection – fitting to the evening we were so enjoying. Our platter included Crayfish Irene, Lamb Cutlets, Prawn Kunafa, Chinese Five Spiced Pork Belly and Bone Marrow Brulee – not bad for a bar menu option!
This slideshow requires JavaScript.
As resident guests and outsiders flowed in and out of this latest addition, Bill and I were able to savour each other's company, drinks and food in our own little setting.
Young and old, groups of ladies (a ladies night out, I suppose) and newbie couples (I could tell) all filled The River Bar air with belts of laughter, great conversations and positive vibes. No wonder it's fast becoming THE place to meet whether it be for a quick drink, a first impression pre-date stop or simply to enjoy the scenery as Bill and I so did.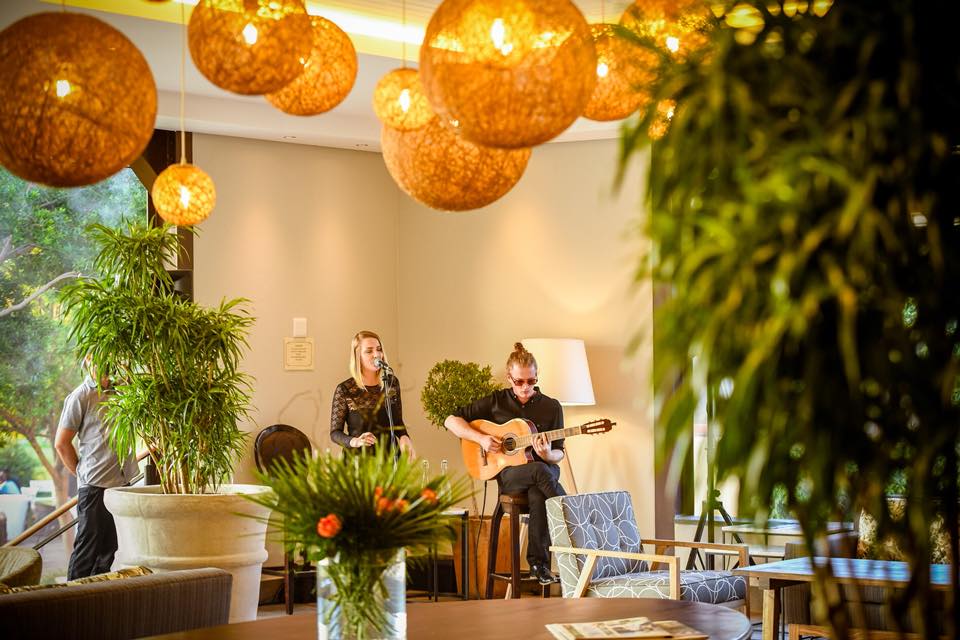 After much conversation (and a few more cocktails!) it was way past my usual bedtime and so we herded home to the barn. The River Bar is certainly on the list of our date night treats and we will be heading back there very soon… it's a great excuse to adult in style!