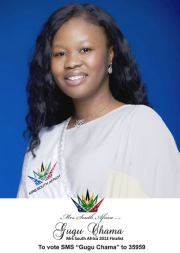 The African Pride Irene Country Lodge will, this Women's Day, host a "Live Your Purpose" high tea event organised by Mrs South Africa 2012 finalist, Gugu Chama with special guests Thoko Mokgosi-Mwantembe, a successful business woman, Kutana Investment co-founder and former country manger of HP South Africa and Lee Griessel, internationally accredited associated certified Meta coach.
This exclusive event is aimed at celebrating the contributions that women make in the South African society on a daily basis, and at the same time will be a networking and idea sharing platform for the modern day career woman.
In addition, the High Tea, which will take place at one of Centurion's celebrated icons, which boasts tranquil and exquisite surroundings with a 13-year heritage of providing exceptional modern luxury, will be an opportunity for women to escape their daily hustle and tussle, and get together in a relaxed environment to discuss any current affairs on their minds.
"As women in our society, we are seldom celebrated for our contributions and at the same time, we tend to forget to celebrate ourselves and wait to be acknowledged by others. Events like this one will do a lot to remind us of how much we do as women and what a difference we make," says Gugu Chama.
"We are delighted to be hosting this event, especially because of the purpose it aims to serve and our location and environment are a perfect setting for women of this calibre," says Cecilia McKay, marketing manager at African Pride Country Lodge.
Some of the topics that will be discussed at the event will be: Making it as a successful business leader; the home-career balancing act and finding and living your purpose. There will also be some spot prizes and give-aways at the event.
Event details
Date: 09 August 2012
African Pride Irene Country Lodge
Nellmapius Drive, Irene
Time: 10:00 to 12:00
Tickets: R300
For more information contact:
Contact person: Gugu Chama
Email address: gugulethuchama@gmail.com