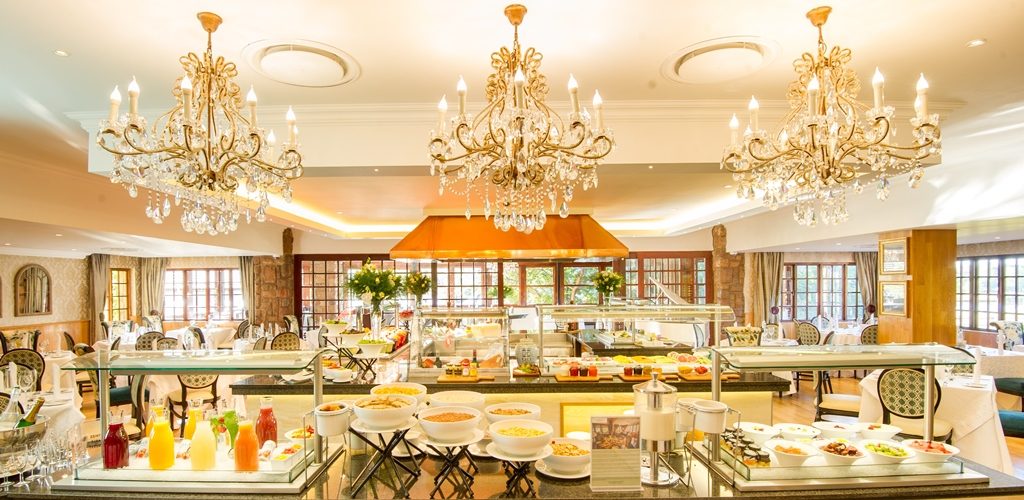 Sometimes my barnwife duties extend a little beyond just raising our calves and making delicious milk for the farm. As Bill's better half I'm pleased to say that every now and then he ropes me into ensuring his business associates and their wives experience the best that Destination Irene has to offer – and I'm always happy to oblige.
One such occasion was just last week, when Bill arranged a men's golf day (which always includes a few hours at the 19th hole) and so he tasked me with ensuring the ladies were spoilt to a fine dining meal.
Of course, the Meadow Green Restaurant at African Pride Irene Country Lodge was the only option and I promptly booked a table for five. Out of town guests are always impressed with the menu choice and gorgeous ambience of the Meadow Green Restaurant. I met the ladies on their arrival and we sat down to a gorgeously laid table ready for a dinner of note…
This slideshow requires JavaScript.
True to their word, the chefs and their team offer delectable meals made with locally sourced fresh ingredients which make every plate amazing. From a starter choice of fresh salads including pumpkin, modern Caesar and camembert (cranberry filled with pickled red onion and cranberry vinaigrette), to seafood options and soup of the day, my guests were excited to order their favourites and I knew the evening would only get better from there.
On request, two of the ladies were given a tour of the vinoteque walk-in chilled wine cellar returning to the table with a couple of bottles to get the evening started. Nothing like a good glass or two to break the ice and get the conversations flowing.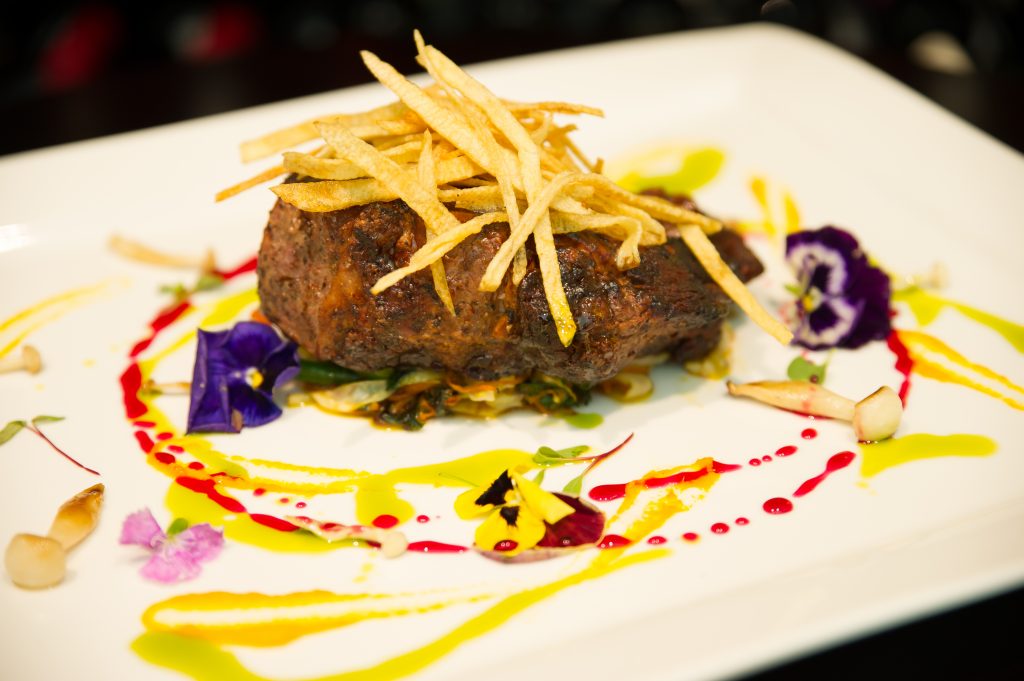 Highly recommend by our friendly waiter, most of us opted for the Rib Eye Steak when it came time to ordering mains. With an on-site meat aging fridge, the chefs can offer premium matured meats grilled to perfection. Accompanied with choices of pap and sauce, hand cut chips, basmati rice or crushed rustic potatoes and baby vegetables, we were all eagerly awaiting this delicious choice.
For those who preferred other options, the menu included choices of basil penne, mushroom risotto, lamb neck, chicken supreme and kingklip – all promising to be excellent. When the mains arrived, they lived up to their expectations and I'm pleased to say that only good words of praise were said around the table.
This slideshow requires JavaScript.
To finish off our evening, as us ladies never skip a dessert opportunity and when presented with the options, the waistlines were long forgotten! Chocolate flower pots, fruit salads in brandy snap baskets and my personal favourite, Lindor fondant with macadamia nougat ice cream, were soon adorning our table. Needless to say, every last bite was eaten and well enjoyed!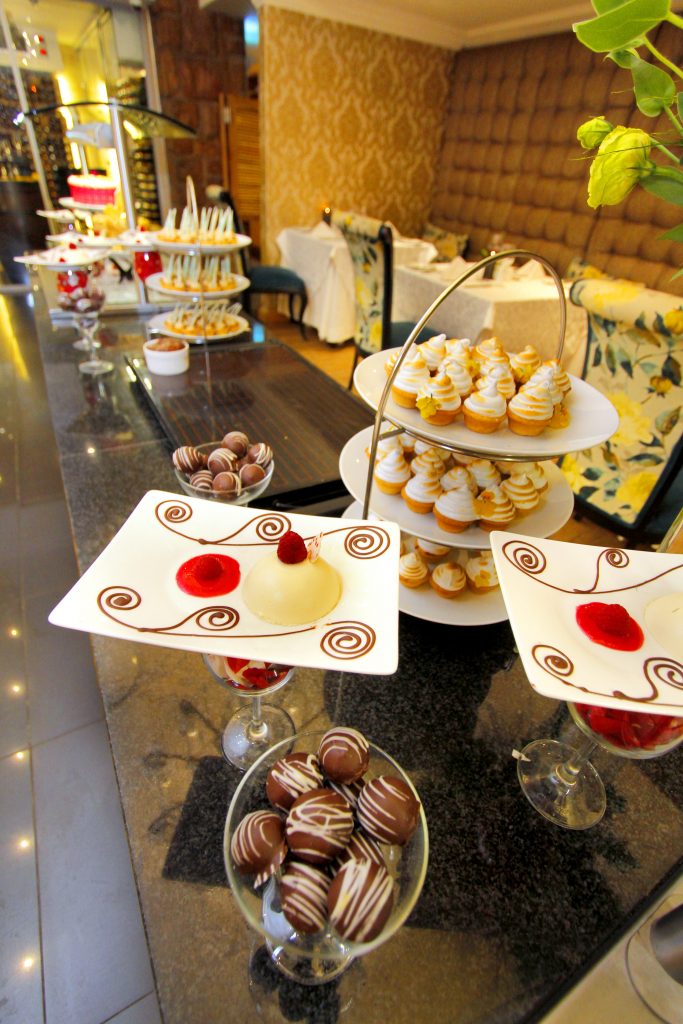 I now know you can never go wrong with the a la carte menu at Meadow Green Restaurant and my choice was affirmed when Bill thanked me the next day. Apparently the guests enjoyed it so much, they were begging their bulls to another meal before heading back to their home towns.
Till Next Week,
The Dairy Cow