Spring is certainly in the air. Warmer weather, longer days and flowers in the fields are starting to bloom – this is surely everyone's favourite time of year.
The last few weeks on the Irene Dairy Farm have been proof of it. The calves and I have welcomed so many visitors, young and old, as they've enjoyed lunch at The Barn Restaurant and strolled around our hood afterwards. Just yesterday my youngest, Daisy, asked me what the attraction was and I replied, "Us, of course!'' Apart from the 'Farm in the City' feeling of relaxation and tranquility, it's a fantastic place for the calves to run around and enjoy the warmer weather. And with the delicious deli treats for sale in the Irene Dairy Shop, my calves are tugging at my hooves every time they see a visitor pass by with something delicious to eat.
I've told Daisy (and the rest of my calves) to make sure they are on their best behaviour on 24 September 2016 as the Irene Dairy Farm will be celebrating Heritage Day/Braai Day with a Braai Buffet at The Barn Restaurant for just R194.95 per person. The farmyard will be filled with happy families – we all love a good excuse to braai!
After spending most of our time indoors these past few months, Bill and I have arranged for Mooother-in-law to babysit next Friday evening so we can enjoy a long overdue date night. I think we will take a leisurely stroll across the road to African Pride Irene Country Lodge where we can enjoy the Lakeside area at Meadow Green Restaurant without any distractions (being the calves!). The warmer weather means we will be able to saviour the breathtaking sunset whilst sipping on our sundowners – it doesn't get more romantic than that…
Speaking of romance, Spring time seems to be filled with new budding relationships. Bill was telling me just last night about a new bull in the field, Hank, who has the cows mooing with delight. Hank has his eye on Pertunia and apparently he's booked the Spring into Summer promotion at African Pride Irene Country Lodge in an effort to mooo Pertunia's love. He's gone all out with this one as the package includes accommodation, breakfast and dinner in the Meadow Green Restaurant as well as a spa treatment to the value of R250 per person to use in the award winning Camdeboo Day Spa. It's sure to help Hank win Pertunia's heart and perhaps we will be hearing the sound of wedding bells in the fields before summer rolls around.
I love spring time on the farm – new romance, growing families and a renewed sense of being. I popped into Camdeboo Day Spa after overhearing some of the ladies enjoying tea at The Deck Restaurant on the weekend moooing about their Summer Glow promotion. It's a SIX Timeless Skin Treatment followed by a taster 'buff and go' after which you can put your hooves up and enjoy a cup of tea as the whole treatment revolves around you – I've booked it. Summer is just around the corner and all the visitors to the Irene Dairy Farm are going to appreciate me looking my best when they whip out their cameras for a photograph. (It's tough being the most photographed dairy cow on the farm!)
I don't know about you, but I'm having a spring fling with Destination Irene (don't tell Bill!).
Spring greetings
THE DAIRY COW

THIS MONTH'S FOCUS: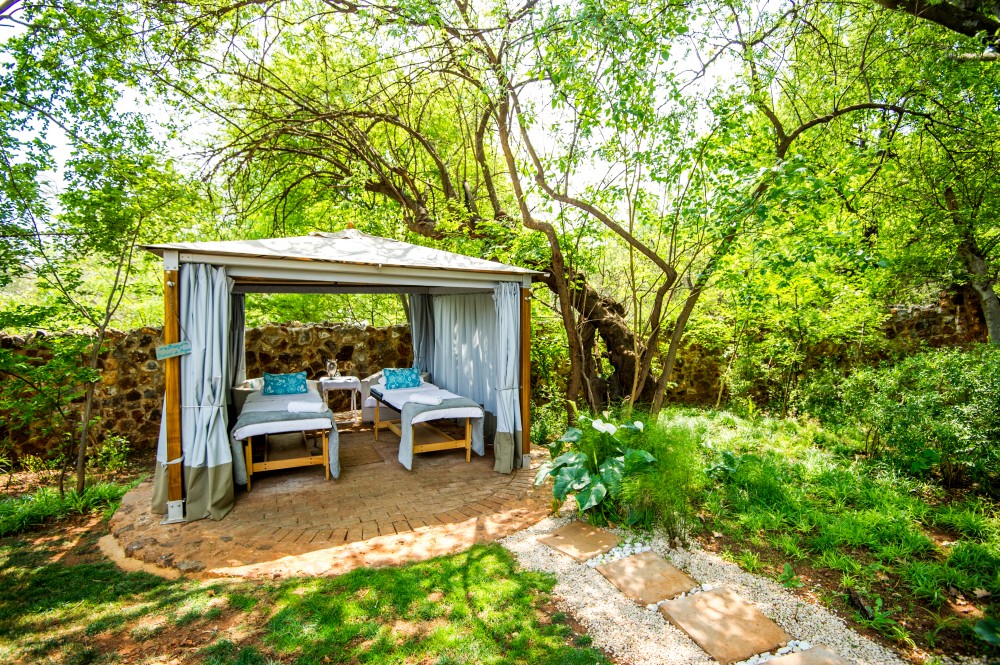 DATE NIGHT @ Camdeboo Day Spa
SPOIL YOUR LOVED ONE WITH AN EXCLUSIVE EVENING OUT
Spend some quality time together indulging with one of our Date Night Offers. The treatments are ideal for couples, friends or family who would like to take some time out and enjoy a few precious moments together.