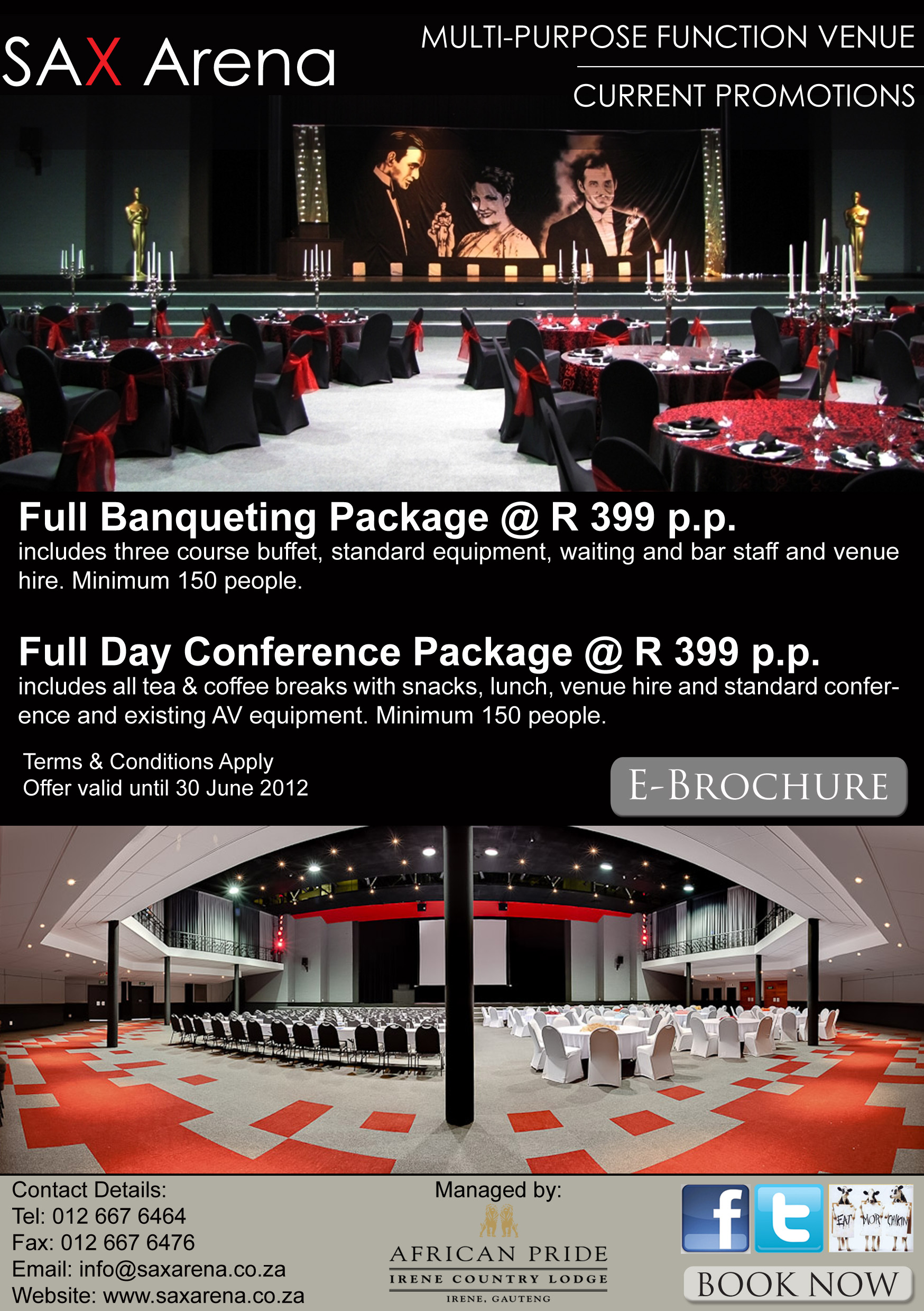 SAX Arena is situated in Centurion, Pretoria and is a multipurpose function venue that can host up to 1000 people for a cocktail party or 400 people for a conference or dinner. This upmarket venue also has a Gautrain Bus stop right outside the venue and thus makes it a convenient way to travel to your next conference.
SAX stands for Sports Art eXchange, as the building also plays host to a variety of tertiary education with Open Windows (School of visual Arts), TIME (The institute of Music Excellence), etc… Making the SAX arena a great add-on to showcase all the different arts and sporting activities.
However in between these performances we host a number of various other functions and conferences on a monthly basis, click-through to our e-brochure to see sample events we have hosted.
See our current promotions on the flyer attached and book now!!!