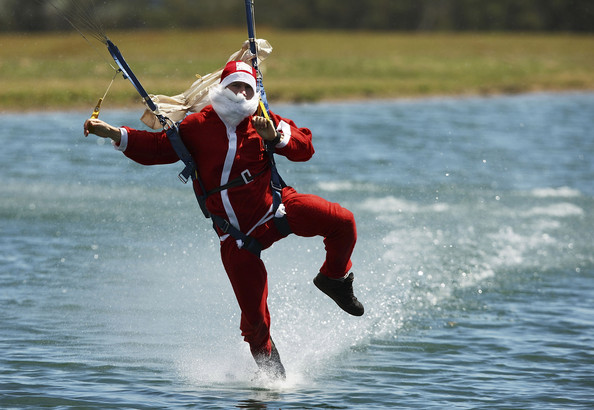 Every year around this time, we start to see some pretty great stories and photos involving people dressed up like Santa Claus.  But Santa has been done to death hasn't he? How can one improve on the fattest lie told to children? Well this year African Pride Irene Country Lodge will have their very own Santa Clause dressing up like Jolly St. Nick and jumping out of an airplane to come and surprise the little ones on Christmas Day. Let us hope our Santa Clause does not land in the water.
African Pride Irene Country Lodge has a whole program planned for this special day, from kiddies entertainment for the little ones with their very own kiddies buffet, to our sky-diving Santa Clause dropping in to deliver some gifts.
If you want to make a mini holiday out of the long weekend, click the link to see what amazing Sizzling Summer Promotions are on offer.
Limited space is still available out on our Gazebo overlooking the lake so if you had your heart set on an outside venue this Christmas phone now 012 667 6464 or click here to send us your enquiry.
To see what delicacies the Executive Chef, Ryan Houston has in store for you click below:
Christmas Adult Menu                     Christmas Kiddies Menu