Travelwires.com | Irene becomes cashless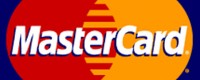 We all know the feeling; you're filling up your car or purchasing refreshments from a corner café, when suddenly you realise you don't have any cash. "Are you sure you don't take any cards?" you desperately ask. A regretful "no" sends you frantically searching for the closest ATM with your tail between your legs.
But it is not just our society that's becoming increasingly more cashless. All around the world, consumers prefer the convenience and relative safety of paying with plastic. Similarly, suppliers and shopkeepers enjoy reduced risk on many levels when their clients pay with cards.
In keeping with this global trend, and leading the way in the South African hospitality industry, African Pride Irene Country Lodge has recently announced that it has become a completely cashless operation. All payments at this elegant establishment are now made by debit or credit card only.
Located in the leafy village of Irene, just metres away from the famous Irene Dairy Farm, which has also adopted a cashless policy, Irene Country Lodge has established itself as a firm favourite among business and leisure travellers. A quick hop onto the R21 takes you from the Lodge to OR Tambo International Airport in just 25 minutes. And yet, when you're at the Lodge, each one of your senses will tell you you're in the heart of the countryside.
But were the Lodge's guests ready for such an innovative change? "Some visitors were somewhat sceptical at first, but our guests can only benefit from this new system," says Cecilia McKay, General Manager at African Pride Irene Country Lodge.
The Lodge is known for offering its visitors true comfort and convenience, and the new cashless system will prove no exception to this tradition. In addition to the ease of paying by card, this change also offers numerous safety advantages. That all corners of our country are affected by crime is an unfortunate reality and, subsequently, a cashless zone is a far safer zone.
This groundbreaking decision also makes sound business sense for the owners and operators of African Pride Irene Country Lodge. Not only will this transformation eliminate the need for issuing and locking away cash, therefore greatly reducing any risk of vandalism and theft, but it will also make for smoother internal operations. Practical, more reliable and wholly controllable, this progressive move truly sets African Pride Irene Country Lodge apart from its competitors.
An extensive roll-out plan has been put in place to ensure a seamless transition process. Guests who might have encountered problems before with their cards not being recognised need not worry, as all types of cards will be accepted. Upon check-in, guests' cards are authorised, ensuring hassle-free transactions for the duration of their stay. Should a refund be necessary, this will be paid directly into the guest's bank account (in the case of a debit card) or refunded directly back into the credit card.
"We are also looking at implementing a smartcard system, whereby guests can transfer money onto a card, which they can then use throughout the lodge," Cecilia explains. "This card can then also be used for future visits." A smartcard system would be of enormous benefit to the Lodge's large number of regular guests.
While African Pride Irene Country Lodge is at the forefront of the South African hospitality scene, guests will find old-worldly standards of elegance and luxury are upheld at this establishment. Whether it's fine dining, classy lodgings or just true tranquillity you're after, the Lodge – with its sumptuous surroundings and soul-soothing country scenes – is an ideal choice.