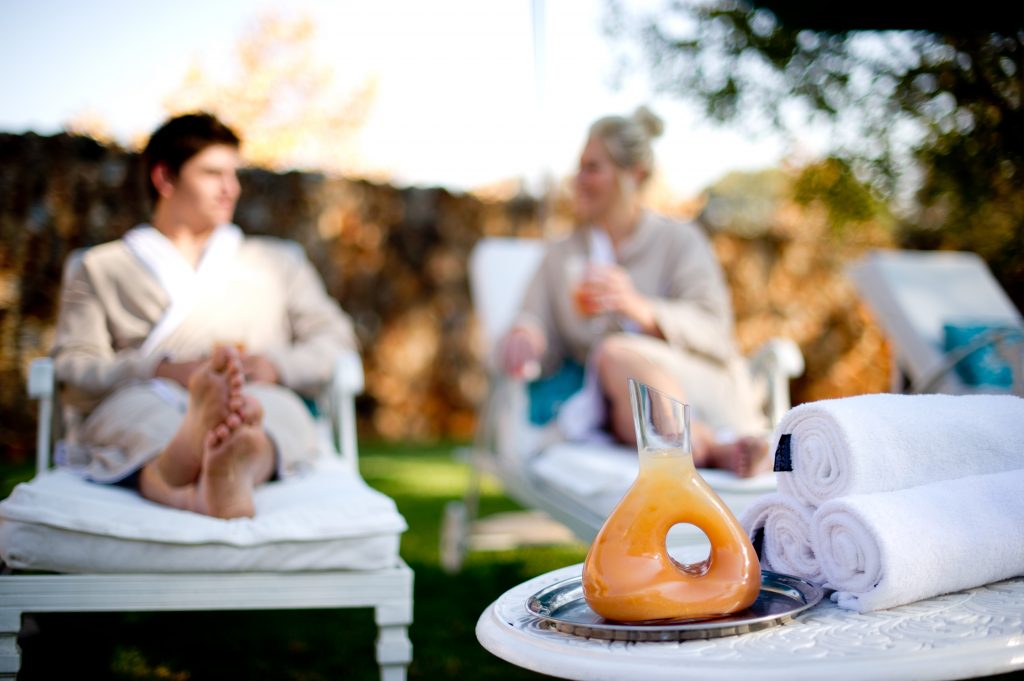 As most couples do, Bill and I like to arrange a special evening to ourselves once in a while. One where the hustle and bustle of farm life can be forgotten and we can just focus on each other.
Our date nights range from delicious meals out to ordering room service and spending the night in luxury but every now and then we like to have a real relaxation treat! This month was one such occasion so we decided to book the Date Night at Camdeboo Day Spa – the ultimate spoil.
After a rather hectic day out in the fields, we herded over to African Pride Irene Country Lodge, Autograph Collection® where we were welcomed by the most helpful staff. As we entered the Camdeboo Day Spa gate a feeling of utter peace was evident in the most beautiful of settings.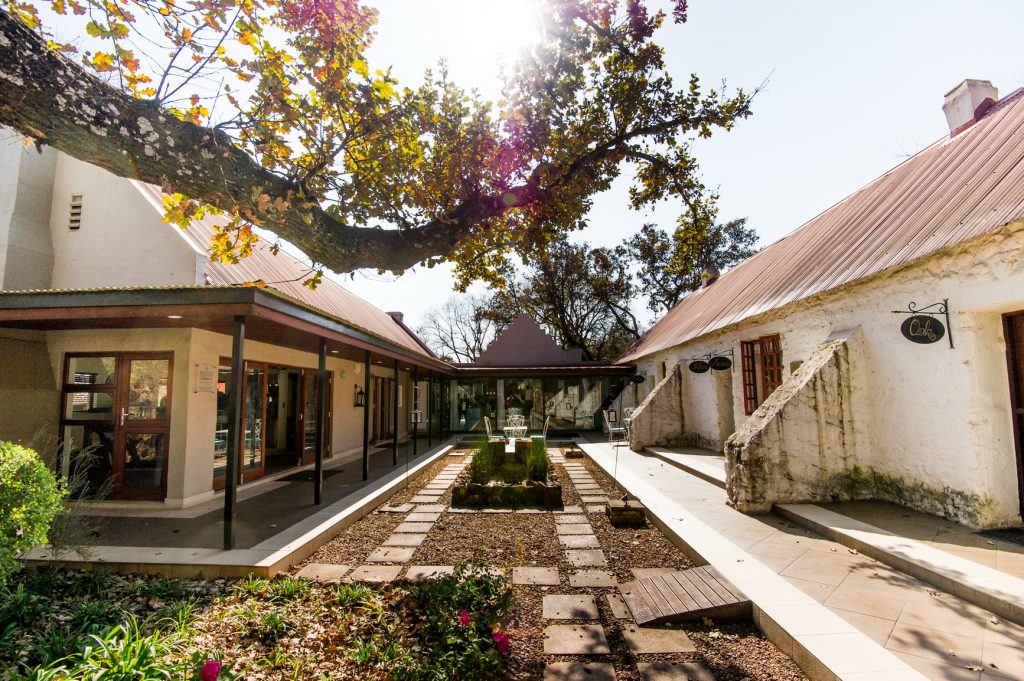 A beaming receptionist offered us welcome drinks, showed us around the spa and then gave us a few minutes to change into our gowns and slippers. Once back at reception, our therapists took us through to a couple's treatment room where our Twice as Massage treatment for two was the Date Night ultimate treat.
I had heard word in the fields that the Camdeboo Day Spa therapists are nothing short of spectacular, regularly attending workshops to keep updated on the latest therapy trends. Well, this experience was phenomenal!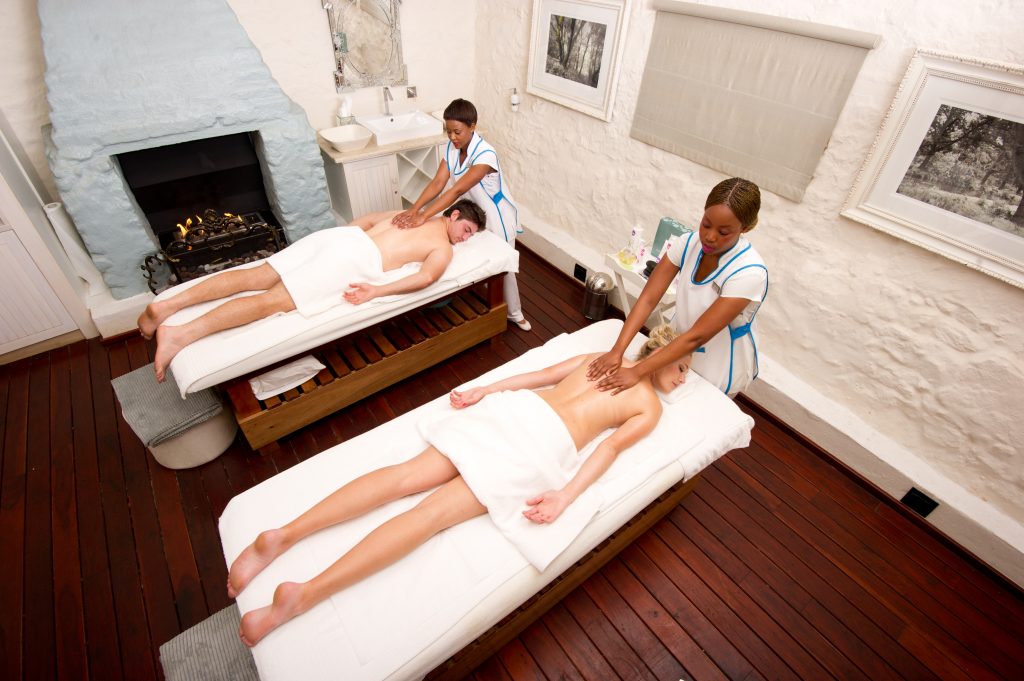 Being a stressed out dairy cow is no joke! As I tackle each day trying to balance work, calves and family life my body (especially my back) aches as I climb into bed each night. The therapist took her time to ensure that every single knot in my shoulders was painlessly worked away whilst always ensuring that I was as comfortable as could be. After an hour of this wonderful massage, Bill and I both felt completely rejuvenated – a relaxing date night accomplished!
Once done, our therapists gave us a few minutes to change back into our gowns. Thank goodness as I think both Bill and I had dosed off for a bit and needed the time to wake up again!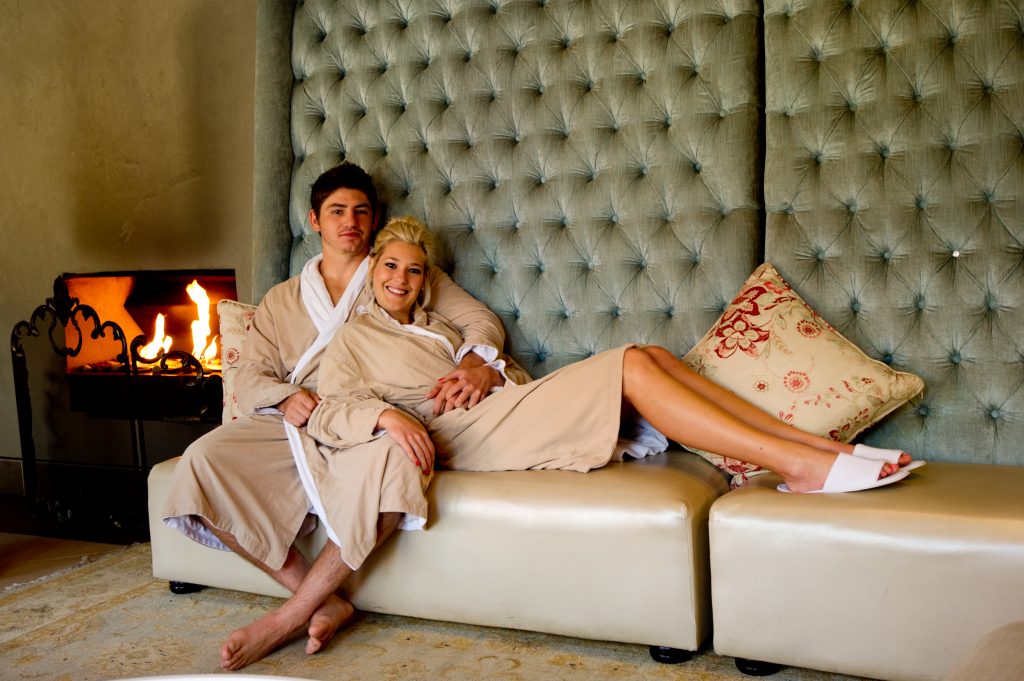 To finish off our evening, we enjoyed a delicious snack platter with a bottle of bubbly on the restaurant patio. With the quietness of the evening surrounding us, Bill and I were able to catch up on adult conversation without the calves around to interrupt us.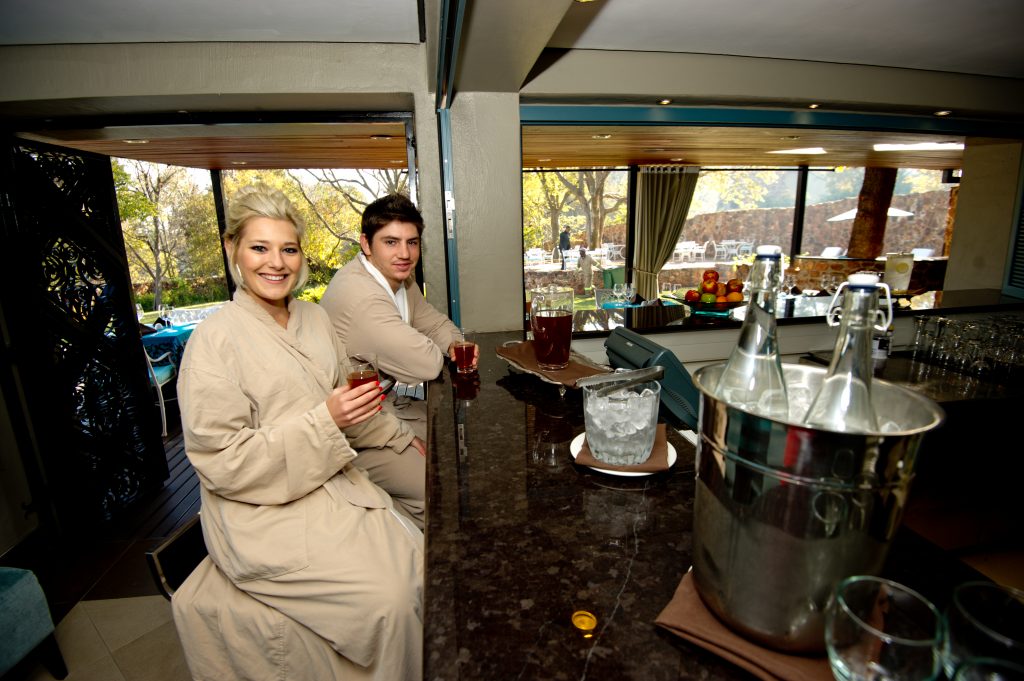 We returned to the barn feeling udderly lazy! Thank goodness mooother-in-law had the calves for the night so Bill and I were able to enjoy an uninterrupted good night's rest… just what the Farmer ordered!
I love relaxing date nights and this one was by far my favourite – Camdeboo Day Spa will be seeing us again, very soon.
Till Next Week,
The Dairy Cow