African Pride Hotel Group's Irene Country Lodge, just outside Pretoria, proves just how 'Lekker' Local Really Is!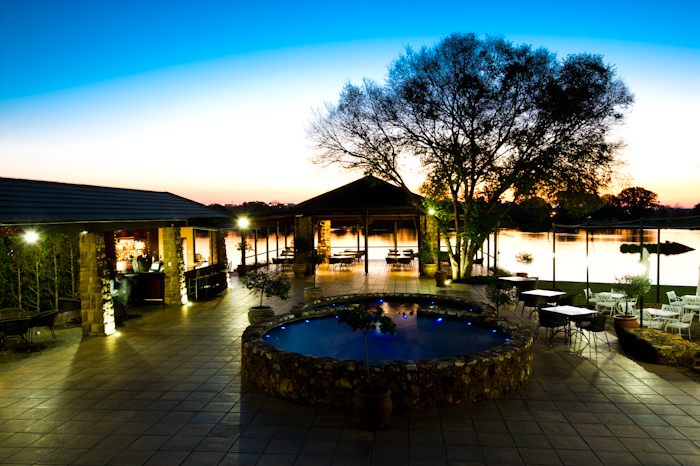 Another Break-Away Destination within Reach: The rich diversity of the various cultures in this wonderful country transcends our people and is spectacularly epitomised by the varying landscapes and natural features, fauna and flora of our land. However, we need not always travel to the coast, game reserve, mountains or wine lands to get an idea of some of the diverse treasures South Africa offers because many a good example is within shortish distance from many of our metropolises.
Popular places like Dullstroom, Magaliesburg, Nylstroom, Bela Bela and the Vaal River attract many a city slicker over weekends and holidays, so it is fitting to include another beautiful part of the world in this list- ironically set between both Johannesburg and Pretoria- is the tranquil Irene Village with its many attractions including the stunning Irene Country Lodge…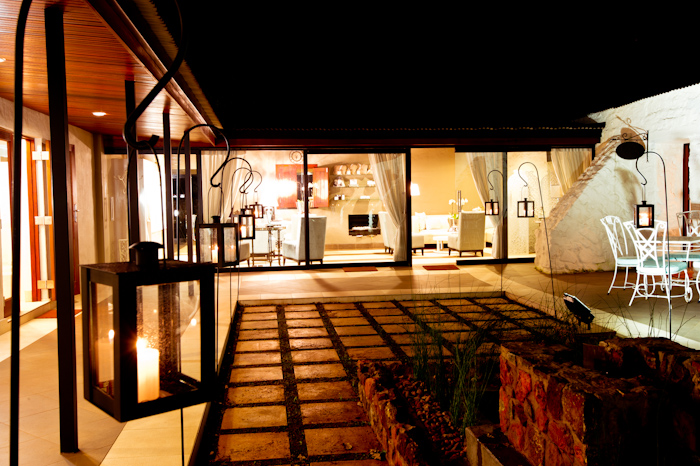 The Village This lush area, situated right next to the bustling suburbs of Centurion is accessed from the John Vorster off-ramp to the N1, therefore it seems implausible that somewhere so calm, tranquil and natural could exist in the midst of Midrand, Pretoria, Centurion and Johannesburg. Akin to a welcome oasis, Irene boasts great attractions including vast farm lands, the beautiful and historical Jan Smuts Museum and a quaint village seemingly unaffected by the modernity of its urban surrounds.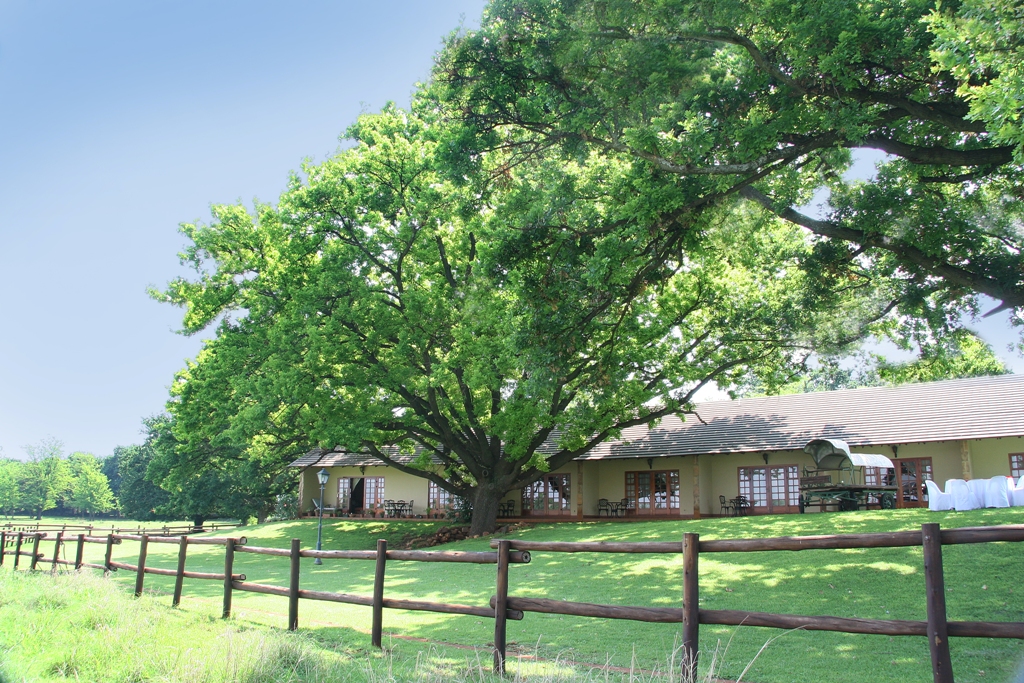 The village includes a picturesque 'Shangrila' of farm space (where bi- monthly arts, crafts and produce markets are popular with visitors), a dairy affording customers the opportunity to purchase fresh milk and cream while also giving youngsters the chance to see first hand how cows are milked and learn about the whole pasteurising process.
The African Pride Irene Country Lodge is therefore a perfect and harmonious inclusion to Irene, acting as an antidote to the hustle and bustle of city living. An appealing world all its own, Irene Country Lodge has increased in popularity over the years and thus expanded to include extra conference venues, added suites and a signature top-class health and well-being spa that is in a class all its own as well, as a fabulous restaurant, Meadow Green.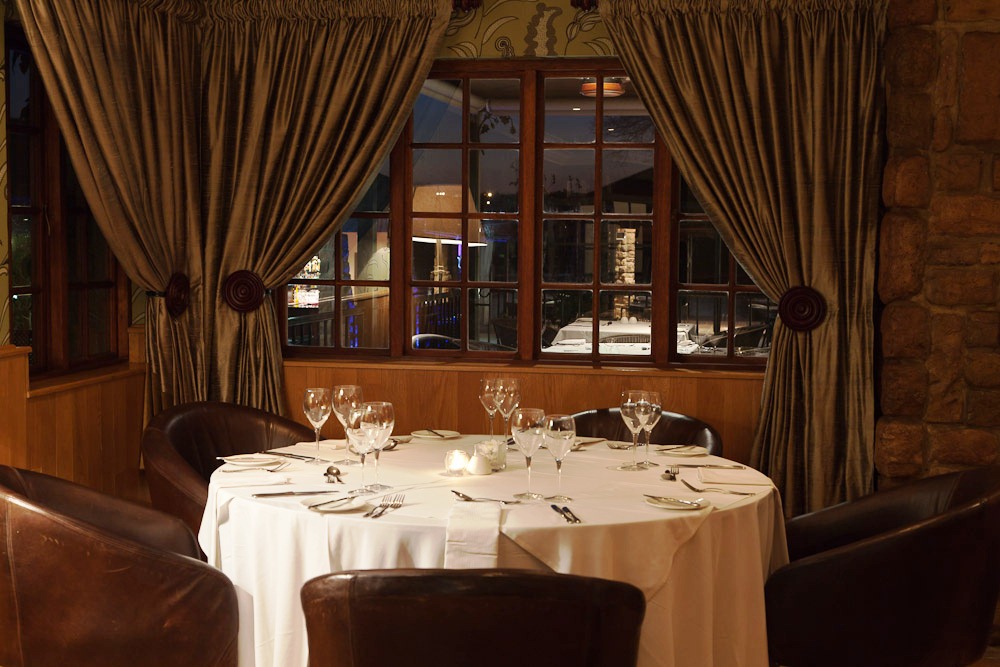 The Lodge: Where do we begin when it comes to describing a sanctuary for mind, body and soul as enchantingly serene as this country lodge?
I, together with other members of the press, was invited to retreat into this world where nature meets sophistication for a wondrous weekend of relaxation, pampering, luxury, and a bit of culinary decadence, and came away feeling rejuvenated and refreshed to face my everyday life- not far away from this oasis in Geography, but miles away in spirit!
Like most country lodges of this ilk, the property consists of vast expanse and centres around a main building/ main house comprising the reception area, restaurant, pubs, swimming pools et al and boasts accommodation separate and more secluded in varying themes and tiers of luxury to cater to visitors' indulgent whims (and budget). Beautiful gardens and green lawns play equal fiddle with the lake and its wealth of ducks and geese and upon which one may take a slow, romantic 'row, row, row your boat.'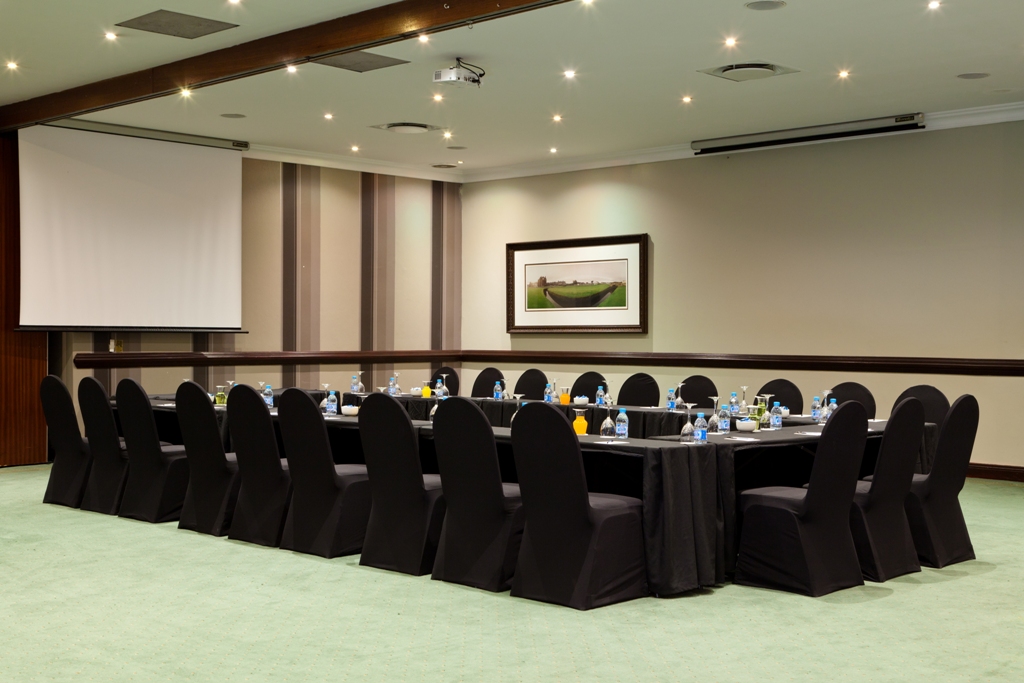 The gracious hospitality of the staff at Irene Country Lodge from the gate security personnel to Reception, House-keeping, Food and Beverage and restaurant personnel is on equipoise with the warmth and charm exuded by the relaxed but sophisticated interiors of the main buildings and hotel rooms, ensuring that all guests feel pampered the minute they acquaint themselves with the premises!
The check in process was quick and efficient, and I was introduced to my hotel room- one of the more luxurious suites- by a capable porter on hand to explain the workings of various gadgets etc. in the room…
Warm, Neutrals in Décor meets Rustic, Natural surrounds My room was very spacious and elegant with an understated class through the use of a lot of dark wood classical pieces- desk, wardrobes coffee tables etc. and including plush upholstered chairs and a huge and sumptuous king size bed.
The colour ways are calm and in no way jarring, making full use of the natural surroundings as a canvass upon which to build neutrals, subtle accents and varying textures. There are small details which always set various hotels apart and make certain aspects of what's on offer special… One of these at Irene Country Lodge is having a choice of pillows with varying inners, thickness and such to meet the individual needs of its guests.
For the business guests, there is all round WiFi with the desk in each hotel room equipped with a panel of local and international plug sockets, so one does not have to go around looking for plug points to connect your laptop. Each room features picturesque views of the lake or indeed the forest close by (the latter being the executive suites), with wooden cottage pane doors opening out onto the grounds or balconies.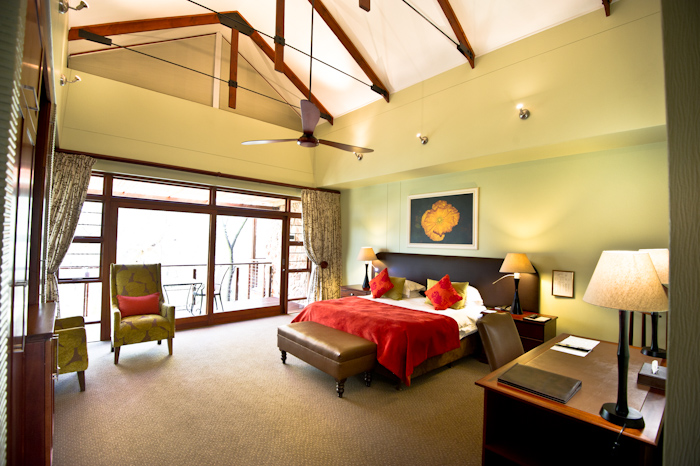 A Wealth of Gastronomic Delight The first evening saw us meeting the management of the lodge next to the lake under a star lit night sky with a glass of bubbly, cheese, biscuits and other canapés. What followed was a culinary sojourn of note as Chef welcomed us all to the laid back Meadow Green Restaurant (the lodge's feature restaurant) and treated us to a smorgasbord of select oysters, salads, smoked salmon, meats, fish curries, pastas and sublime desserts!
Yes indeed when one hears the word "buffet" one does sort of imagine those old hotels with the ubiquitous three roasts and warmed-over potatoes- you know the drill! But here we have a selection of choice foods expertly prepared and presented using the freshest produce and ingredients, a lot of which comes from the farm itself!
The same goes for the lodge's breakfast which is a ceaseless treat of everything one can think of with a barrage of cereals and fresh porridges, pastries and breads, fresh fruit, a range of eggs on offer including duck and quail eggs, bacon, ham, waffles, crumpets, omelets and a variety of fresh juices and brewed coffee.
The Saturday evening was the 'culinary show-stopper', Irene Country Lodge's weekly"Evening Under The Stars"- a scrumptious fish themed supper usually served on the lodge's ambient patio accompanied by the shimmer of moonlight on the lake. This particular evening was a little on the chilly side so we enjoyed a stunning array of shellfish, calamari, kingklip et al in the cosiness of the Meadow Green Restaurant.
I slept in on the Sunday morning, choosing to skip the large breakfast and do lunch ala carte at Meadow Green to taste some dishes from their actual menu… After what has to be one of the most rejuvenating and spirit enhancing experiences at the lodge's piece de resistance- Camdeboo Health and Well-being Spa (see details below), I enjoyed a Sunday lunch outside in the warmth of the pre-autumn sun…
Divine Escargot decadently smothered with garlic and blue-cheese as my starter accompanied by a decent unwooded Chardonnay- My main course was Rack of Lamb, which was perfectly prepared resulting in a tender, tasty and hearty meal. Feeling as if I would literally explode coming off a weekend of sheer gastronomic abandon, I dogged the extra calories that Meadow Green's wondrous Dessert menu would surely add!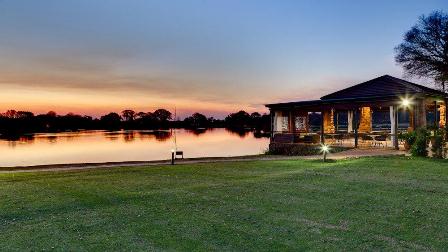 Rejuvenating the Spirit, Mind and Body at Camdeboo Well-Being Spa As part of our weekend itinerary, Marketing and Management were extraordinarily kind in allowing each member of the press a good hour of bliss with a head, shoulder and back massage, and to say this was what the proverbial doctor ordered is an understatement. Situated separately from the Lodge's main house and varying suites, set in a building where old meets contemporary (with a 'sprinkling' of Feng Shui), the serene Spa is set in monochromatic whites and pale blues and features a courtyard around which the various treatment rooms, saunas, steam-baths and the Gym are ensconced. The Spa also features a relaxed restaurant and bar which is themed as a 'terrace bar' with the swimming pool and wooden sun decks playing as focal points. The music is meditative wrapping up the complete therapeutic ambience necessitated in a place of revitalisation of body, mind and spirit.
Excellent trained therapists are on hand to provide expert treatment according to your individual needs, from soothing deep cleanses, facials, body rubs and hot- stone treatments to head, neck and full body massages, manicures and pedicures et al. Even if you are not intending to have treatments, by default all hotel guests may utilise the Camdeboo facilities which include the restaurant, swimming pool, gym, sauna and steam-bath. Camdeboo proves to be a hidden treasure within the crown of Irene Country Lodge.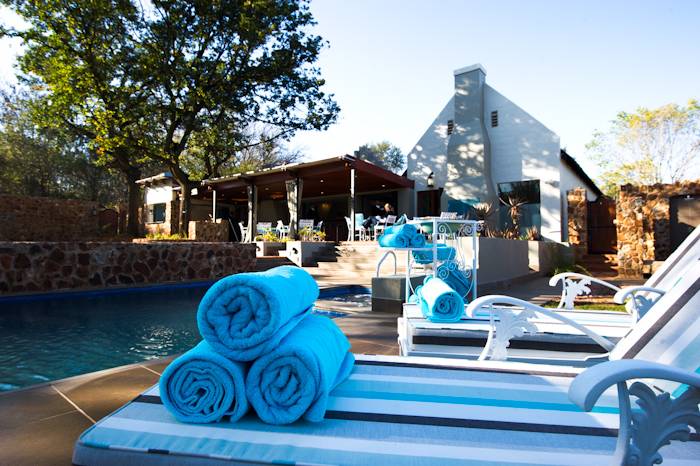 Historical Information The Irene Village itself is steeped in history. Originally known as Doornkloof farm, Irene Estate was established by Alois Hugo Nellmapius before being bought by Johannes Albertus Van der Byl –better known as Berti in 1895. Of course the farm's is probably most famous for being the former residence of General Jan Smuts, who bought a part of original Doornkloof farm in 1908.
Besides featuring the beautiful old homestead of the famous former Prime Minister, and Irene Dairy Farm, the land still proudly owned by the Van der Byl family who are now in their fifth generation.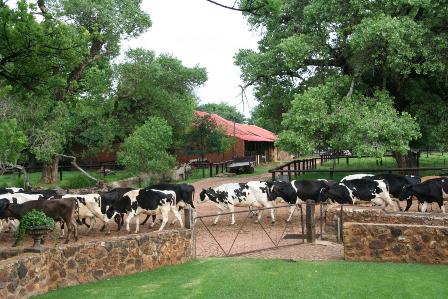 Dairy Farm The Van der Byl family have been responsible for building up the herd of dairy cows on the farm, as well as planting hundreds of trees long before environmental consciousness became fashionable. Irene was first proclaimed a township in 1902 by Bertie. Originally known as Doornkloof farm, Nellmapius renamed the farm after his daughter Irene. Today it is officially part of the municipality of Centurion and even though the population has grown considerably, neighbours still know one another and find time to chat, all in an extremely relaxed and safe environment. The Irene golf course, between Irene Dairy Farm and Smuts House, was originally laid out and started by Bertie Van der Byl and Jan Smuts around 1911, and remains one of the few golf courses in Gauteng where playing golf is still like a walk in the country.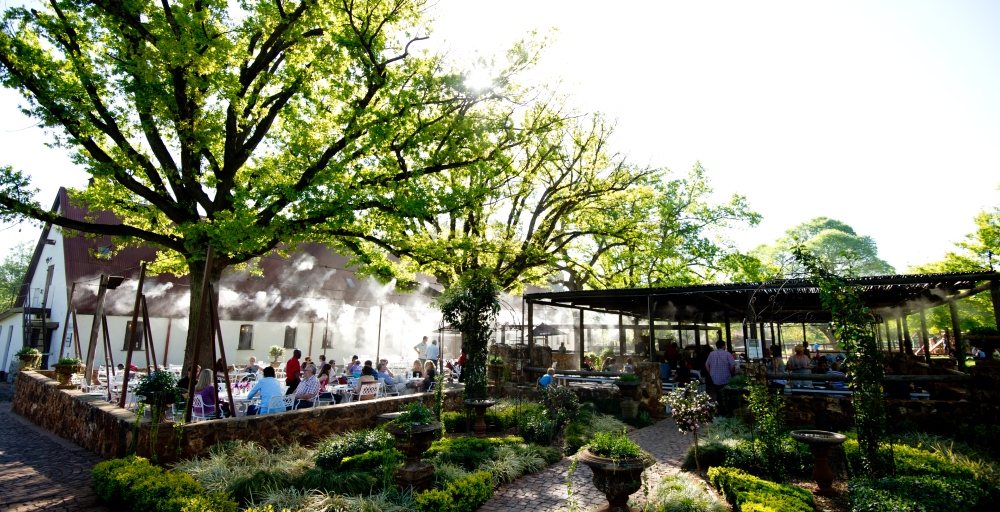 A visit to the Irene Dairy Farm is a must; with its wonderful Farm Shop selling delicious fresh milk, as well as two restaurants. This is where the locals, often carrying the old fashioned gallon pails, purchase their supplies. The shop is licensed to sell certified milk – raw or untreated milk — complying with the same standards as pasteurised milk. Cheeses and other fresh fare are also on sale in the Dairy shop, but best of all is the rich, fresh cream which resembles clotted cream. Adjacent to the Farm Shop is the Deck Restaurant an intimate spot ideal for relaxing while watching the sun set over the bustling farm yard.
From the Irene Dairy Farm, one can walk across to the Irene Country Lodge which offers five star luxury accommodation and delectable cuisine from its Meadow Green Restaurant.
African Pride Hotels can certainly pride themselves on this sparkling gem of a lodge where an amalgam of peace and tranquility, elegance and style as well as nature blend to offer guests a true break from it all!